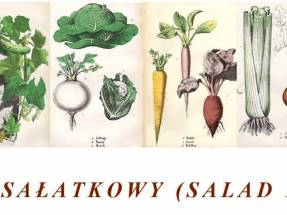 telefon
601... show telephone number
601186007odgodz.10:00,
Say: I have found the offer on NOCOWANIE.PL!
Inexpensive, tasty, charming: this is what people say about the restaurant which belongs to the painter Janusz Michalak. On the menu: various meats and grilled fish dishes, a lavish salad bar and delicious soups. All is scrumptious and truly very affordable! Here and only here - literally and metaphorically - you can get the taste of the real Kazimierz: a small, humble town where art and travelers are loved! The restaurant is located in a side pavilion of a manor house but, when the weather is nice, one can take the meals in the colorful garden. Banquets, balls, art shows (as well as private parties and receptions) take place in the rooms of the main building, a typical Polish country house with a unique, antique interior. Free parking for the restaurant guests. Cennik: We accept the following credit cards: VISA, VISA Electron, Euro card, Master card, Maestro, Styl PBK From the grill Richte vom grill gicz cielęca- 35,- veal shank kalbsschenkel żeberko cielęce - 35,-...
READ MORE
Related news
Na odbudowę Wikarówki

(2011-08-16)

Na odbudowę Wikarówki przekazane zostaną pieniądze zebrane podczas tegorocznego Letniego Balu Charytatywnego. Wszystkie obrazy przeznaczone na aukcje zostały sprzedane.
Na rzecz zegara na Farze

(2008-08-05)

W czasie balu charytatywnego w ogrodach Dworu Michalaków w sobotę 9 sierpnia o godzinie 18.00 odbędzie się – na rzecz renowacji zegara na Farze – aukcja obrazów darowanych przez kazimierskich malarzy. Jakie płótna pójdą pod młotek? O tym poniżej.
See more
Advertisement
Internet cameras